In 2022, we launched the Charity Times' inaugural International Women's Day list. It was received so well, we decided to do it again. 

We have compiled several lists like this before and many of the women we have featured quite rightly deserve a spot on this list, too. However, we are keen to raise awareness of as many great leaders as we can, so we have deliberately left out those who we have mentioned before in order to make space for others – but all of our lists can be viewed here.


Becky Bainbridge – CEO, Reclaim Project, equalities lead member, Our Manchester Forum 

As the CEO of Reclaim Project, and equalities lead member of Our Manchester Forum, Bainbridge has been making a (much needed) difference in the sector. Working to make things more equal for young people from working-class backgrounds, she uses her platform to empower other leaders, and her voice to remove existing barriers.  Check out her Twitter here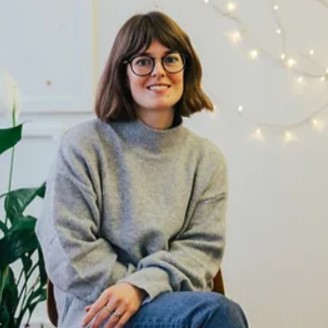 Vic Hancock Fell, founder of Fair Development, small charities vice-chair, Reef World 
A small-charity sector expert, Hancock Fell does anything she can to support small charities. Founder of consultancy Fair Development, she provides pro-bono support, free resources and training through reinvesting of profits. Active on Twitter, she also uses her platform to raise awareness for the tools and resources available to small charities, so she's certainly worth a follow here.  
Jude Habib, founder and director, Sounddelivery Media  
Habib was supporting lived experience and storytelling years before much of the sector began adopting it. As founder of Sounddelivery Media, she's helped to train hundreds of other leaders, been called a "source of constant inspiration" and was nominated for "supporting people with lived experience to become brilliant campaigners, activists and spokespeople". Check out her Twitter here. 
Ettie Bailey-King, inclusive and accessible communication consultant, campaigner Charity so Straight 
With inclusion and accessibility becoming ever more important conversations, Bailey-King is using her skills to educate others in the sector and to campaign for greater change. From a newsletter to video content, in addition to campaigning for Charity So Straight, she's always up to something worth paying attention to. Check out her Twitter here. 
Tahera Mayat, Charity Hour host 
If you've been on charity Twitter on a Wednesday evening and haven't been involved in Charity Hour, you're missing out. The weekly discussion has covered everything from digital innovation to professional development and has been running for an astonishing nine years. As one nominee summed up: "Each week. I've met many charity professionals [through Charity Hour] and value the structure and themes she creates each week. It's no mean feat to show up so consistently." Here Twitter is worth the follow here. 
Joeli Brearley, founder, Pregnant then Screwed 
Two days after she informed her employer that she was pregnant with her first child, Brearley was sacked from her job by voicemail. Realising that her experience was not unique, she launched Pregnant Then Screwed on International Women's Day in 2015, as a space for mothers to share their stories of discrimination. Since then, the campaign group, spearheaded by Brearly, has gained significant attention, published research and become the voice for mothers demanding reform.  Check out her Twitter here.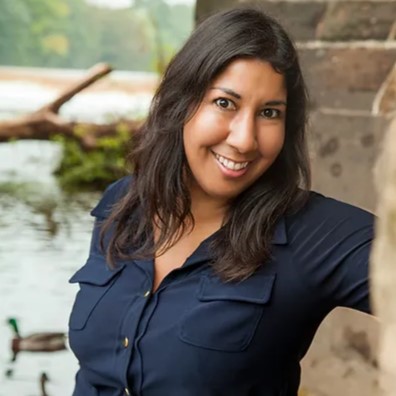 Anj Handa, founder, Inspiring Women Changemakers, Chair Freedom Studio 
Nominated "for her Inspiring Women Changemakers network and the capacity-building she has done for grassroots organisations and the work she's done to grow and develop charity trustees" Handa is inspiring women across the sector. Described as a diversity and inclusion trailblazer, she is a woman to watch. Here Twitter is here.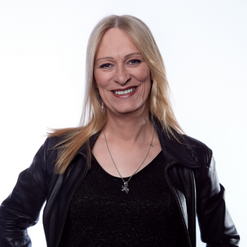 Bobbi Pickard, CEO, Trans in the City, Patron FFLAG, Ambassador MindOut 
A diversity, equity and inclusion professional, Pickard founded Trans in the City in response to a lack of co-operative working between global corporates to help the trans and non-binary community, transforming it into a global organisation. Since winning a number of awards, including Stonewall's Changemaker of the Year for 2022, she's become an icon across the world and her work is becoming more important than ever. Follow her here. 
Sarah Hughes, CEO, Mind  
Taking on the role of CEO of Mind in late 2022, Hughes has undoubtedly got a large task at hand, as she aims to raise greater awareness of mental health during a cost-of-living crisis and post-pandemic. Her nominees praised her "on taking on the 'big job' in mental health and doing it with heart and values on her sleeve." With past roles proving her commitment to race equity and poverty she's one to watch. Check out her Twitter here. 
Janet Thorne, CEO, Reach Volunteering 
With volunteering such an essential part of the sector, those working to fill the gaps and encourage it are in high demand. Thorne does this and more, connecting people with good causes. Also advocating for diversity on boards and attempting to make trusteeship more accessible, her work is becoming more important as the volunteer shortage becomes exacerbated by the cost-of-living crisis. Her Twitter can be followed here.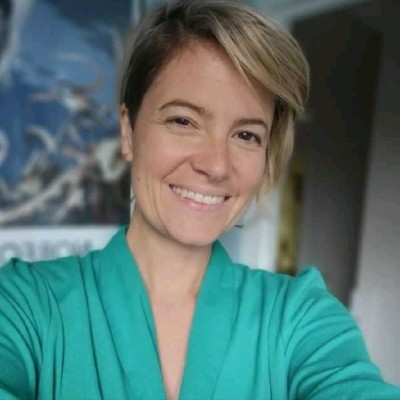 Rosa Wilson Garwood, head of impact and partnerships at Surviving Economic Abuse 
Surviving Economic Abuse is a charity that has made waves in recent years, with Wilson Garwood helping it along after joining in 2020. As head of impact and partnerships she led the development of the charity's new three-year strategy, spearheading it into a future of growth and helping it achieve its goals. Follow her here. 
Colette Harrison, development officer Community Foundation 
Nominated for "celebrating diversity, inclusion and aspirational governance", Harrison oversees the Community Foundation's sector support work managing internal programmes including Trustee and Skills Match and brokers training and support from external partners, in addition to advocating for diversity within the sector and beyond. Check out her Twitter here. 
Rosie Tressler, CEO, Student Minds Org
Tressler leads Student Minds Org with a focus and drive to be admired, whilst undertaking a Churchill Fellowship to explore preventative approaches to student mental health. Awarded an OBE in 2019 for services to mental health, her work in the following years was essential and created a lasting impact. Follow her here.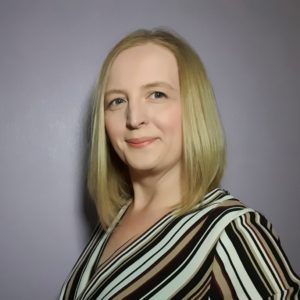 Leanne Massey, chair Girls Friendly Society England and Wales 
In the words of her nominee, Massey "has been extraordinary in the last year in terms of drive, commitment, inspiration, support and challenge." She has worked in HR for over 15 years, primarily in large international organisations and has been chair since March 2021, with her passion for supporting girls evident in her work with GFS.  Check out her Twitter here.