Sector Events for Leaders in 2014
---
Charity Times Awards 2014
- SOLD OUT!
Awards Gala Dinner and Ceremony,
22 October 2014, Lancaster London Hotel
This event is SOLD OUT.
The Charity Times Awards continue to be the pre-eminent celebration of best practice in the UK charity and not-for-profit sector. Due to greater demand than ever before, we have now sold out of places at this year's Awards Gala Dinner and Ceremony. Congratulations to this year's finalists and we look forward to announcing the winners on the 22 October 2014 at the Lancaster London Hotel.
For the latest news and updates about the Awards follow us
@CharityTAwards
#CharityTimesAwards
View the shortlist:
www.charitytimes.com/awards
---
NEW CHARITY TIMES EVENT!
Better Society Awards 2015
Awards Gala Dinner & Ceremony, 14 May 2015, Millennium Hotel, Mayfair, London
Organised by Charity Times Magazine
Deadline for entries: 22 January 2015 – Enter now!
"Be the change you want to see in the world." Mahatma Gandhi
Welcome to the inaugural Better Society Awards, an awards that has been designed to recognise the efforts that commercial companies make in order to help create a better society for all. With every effort the world becomes a safer, fairer place, and it is time to recognise the work that is done by all types of commercial enterprise to aid progress to this goal. From companies that give time and expertise freely, to those that have made a commitment to creating clearly better practices, we want to hear from you. We welcome companies in the UK to enter the awards, and ask you to consider the 24 categories that are open to all commercial concerns.
Find out more and enter today:
www.charitytimes.com/bettersociety
---
May
---
The ACEVO Gathering of Social Leaders: One Year to Go
7 May 2014, London
The Gathering of Social Leaders is ACEVO's flagship spring event where we bring together the most influential public and political leaders with ACEVO members – charity and social enterprise chief executives – from across the UK.
This year's event is entitled
One Year to Go
.
It takes place exactly one year before the General Election of 7 May 2015.
This day will be about putting the voluntary sector – and your concerns – at the top of the political agenda. This is the best and only opportunity to ask serious questions of the writers of the major political party manifestos, representatives from all three major parties, and the Minister and Shadow Minister for Civil Society.
It will be the best venue to influence, discuss and share ideas.
Speakers:
Nick Hurd MP, Minister for Civil Society, will lead a discussion on putting the Sector at the top of the political agenda.
Francis Maude MP, Minister for the Cabinet Office, will lead a discussion on public services reform and the Conservative manifesto.
Lisa Nandy MP, Shadow Minister for Civil Society, will lead a discussion about innovation and sustaining our sector's future
Book your place at
here
Follow the event on twitter #gathering2014
Price:
ACEVO Members - £40.00
Non-Members - £75.00
---
June
---
Evolve 2014: The annual event for the voluntary sector
16 June, the Brewery and Montcalm Hotel London
The annual event for the voluntary sector will see contributions from partner organisations, it is the largest conference of its kind, attracting everyone in the sector so that knowledge can be shared, learn from our collective experiences and build a stronger future together.
There will be debates and discussions on the biggest issues facing the sector.
World renowned speakers who will inspire and motivate
Tailored workshops run by the country's leading experts
A host of fringe events run by experienced professionals will provide invaluable information for team leaders, managers and officers.
An extensive marketplace with 50 exhibition stands
The opportunity to interact, exchange and make the right connections with the largest audience of voluntary sector professionals under one roof.
Email NCVO Events: ncvoevents@ncvo.org.uk
---
2015
---
The Inaugural Engagement and Loyalty Awards
Awards Ceremony, Thursday 30 April 2015,Millennium Hotel Mayfair, London
Charity Time Magazine is delighted to be a media partner for the Engagement and Loyalty Awards not for profit categories. The awards recognise the fast developing world of engagement, where your casual customer can become a loyal customer and are seeking to reward those innovators and leaders who can use technology to generate a connection with their audience. There are two Awards up for grabs, the
Loyalty Scheme/ Customer Engagement in Partnership with a Charity
and
Best Engagement project in the not for profit sector
. Follow us for the latest updates
@ELAwards
#engagementandloyalty
Find out more and enter now at:
www.engagementandloyalty.com
---
Related Articles
Most read stories...
World Markets
(15 minute+ time delay)
FTSE 100
6441.78

105.30
Dow Jones IA
17582.33

225.46
NASDAQ
4705.727

61.42
DAX 30
9754.75

210.32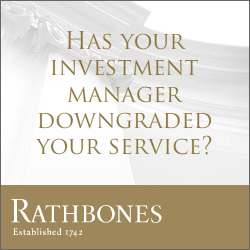 February-March 2014: Trustees & CEO Pay
Trustees came under the spotlight last year because of their reluctance to defend
the salaries of their chief executives. The sector has since offered trustees opportunities to learn from the experience. It is an opportunity they must take, argues Andrew Holt
December/January 2013-14: Impact Leadership
Tris Lumley takes the reader on an in-depth journey analysing impact
leadership, arguing that impact starts with leadership
August/September 2013 Cover Story: Revisiting the Big Society
Andrew Holt searches through the maze that is the Big Society for meaning
June/July 2013 Cover Story: Testing times, big opportunities
Contrasting sector evidence suggests the fundraising environment is tougher than it has ever been while other data suggests it is indeed tough but equally ripe with opportunity. Hugh Wilson unravels the debate