Speakers
Chair

Lauren Weymouth, Editor, Charity Times
Lauren has been Editor of Charity Times since 2017. Charity Times is the leading business and management magazine for UK non-profit professionals more...
Speakers
Victoria Barron, Responsible Investment Analyst, Newton Investment Management
Victoria joined Newton in 2015 and is a responsible investment analyst within the responsible investment team more...



Paul Fairbrother, Business Partner, Charities, Sarasin
Paul manages a number of the firm's large charity and institutional mandates, with a particular focus on developing strategies to address clients' bespoke ethical needs more...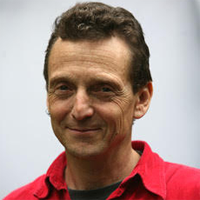 Charlie Kronick, Senior Climate and Finance Campaigner, Greenpeace
Charlie Kronick is Senior Climate Adviser at Greenpeace UK. He has worked in the fields of environment and development as an activist more...
Alexander True, Senior Associate Partner, Charities, Sarasin
Alexander is an Investment Manager at Sarasin & Partners LLP. He is a charity specialist and during his 15 year career more...



John Williams, Vice Chair, Association of Chairs
John is Vice Chair of the Association of Chairs, set up in 2013 to support Chairs of charities and other non-profits more...