Speakers
Chair
Srabani Sen OBE, Chair, 38 Degrees and The Winch
Srabani has been the CEO of 3 organisations: Alcohol Concern, Contact a Family and the British Association for Adoption and Fostering. More...
Keynote Speaker
Kate Collins, Chief Executive, Teenage Cancer Trust
Kate has worked in UK charities for nearly 20 years and joined Teenage Cancer Trust in 2009 initially to lead fundraising, becoming a Director in 2013 and, in March 2018 Chief Executive. More...
David Holdsworth, Deputy CEO, Charity Commission


Speakers
Zoe Amar, Founder and Director, Zoe Amar Digital
Zoe Amar is founder and director of Zoe Amar Digital, a social enterprise and digital agency who help charities and other nonprofits lead change with confidence. More...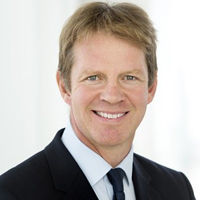 Andrew Blair, Client Adviser, Rothschild
Andrew is a Client Adviser who joined Rothschild & Co in 2015. Previous to Rothschild & Co, he worked at Mirabaud Asset Management in various senior client facing roles where his investors included many leading UK charities. More...



Pesh Framjee, Global Head of Not for Profits and a partner, Crowe
Pesh Framjee is Global Head of Not for Profits and a partner at Crowe, which has been recognised by independent surveys as the leading provider of audit and related services to charities for ten consecutive years. More...



Ed Gairdner, Chief Operating Officer, The Good Exchange
Ed Gairdner is the Chief Operating Officer at The Good Exchange, responsible for the transformational cloud platform that matches organisations and individuals with money to give to good causes to those who need it most. More...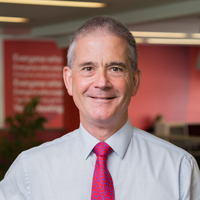 Simon Gillespie, Chief Executive, British Heart Foundation
Simon joined the British Heart Foundation in March 2013. Before joining the BHF, he was Chief Executive of the Multiple Sclerosis Society for seven years. More...



Nigel Kershaw OBE, Executive Chairman of The Big Issue Group and The Big Exchange
He joined The Big Issue (TBI) in 1994, subsequently becoming its MD, then Group Chair, before going on to become the first CEO of Big Issue Invest. More...



Davinder Kumar, Global Media Manager, Plan International
Davinder is an award-winning journalist and a Chevening Human Rights Scholar with a 20-year-career spanning media and international development. He has reported on development issues across Asia, Africa, Latin America and the Caribbean, and has led complex communications operations at regional and global levels. More...


Nandu Patel, Head of Charities, Rothschild
Nandu is Head of Charities and joined Rothschild & Company Wealth Management (R&CoWM) in 2010. Prior to joining R&CoWM, Nandu spent 20 years working for Morgan Stanley, where he developed their charity business. More...


Sam Sparrow, Head of Digital Practice, CAST (Centre for Acceleration of Social Technology)
Sam leads CAST's operations and delivery programmes, in particular helping
established charities integrate new digital products and services - and the methods
used to create them - into their organisations. More...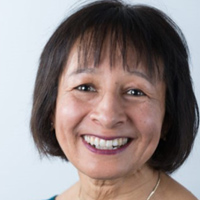 Marina Stedman, Head of Marketing, The Good Exchange
Marina is an international marketing director with many years' experience marketing cloud, SaaS and on-premise IT solutions for start-ups & global enterprises. More...
Louise Thomson, Head of Policy (Not-for-Profit), ICSA
Louise has extensive knowledge of governance issues garnered from her 20-year career in the not-for-profit and public sectors. More...
More speakers to be announced shortly