Judging panel 2019
Craig Beeston, Policy Officer: Not for Profit, ICSA
Martyn Croft, CIO, The Salvation Army
Gemma Howe, Investment Consultant, Asset Risk Consultants
Annie Legge, Founder, Dot Project
Niroosha Loganathan, Director of People and Performance, Charity Finance Group
Gordon Ludlow, Senior Property Adviser, Ethical Property Foundation
Dame Mary Marsh, Non-executive Director
Judith Moran, Director, Quaker Social Action
Tim Parry, Director of Communications and Brand, Alzheimer's Research
Srabani Sen OBE, Chair, 38 Degrees and The Winch
Brian Shorten, Chairman, Charities Security Forum
Alana Tubasei, Head of Philanthropy, University of Edinburgh
Craig Beeston, Policy Officer: Not for Profit, ICSA
Craig joined the Policy Team at ICSA: The Governance Institute in 2016, working on not-for-profit governance with a focus on the Institute's output in the charity, sport and education sectors. Prior to ICSA, he carried out published research into the methodology of international rankings of public service delivery for the ESRC and into blame management strategies employed by office-holders in times of crisis on a project funded by the Centre for Analysis of Risk and Regulation at the London School of Economics. Craig also worked for a number of years in research roles for the Civil Service.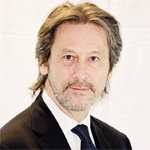 Martyn Croft, CIO, The Salvation Army
After gaining a broad range of skills working in educational, public sector, and private sector IT, Martyn joined the IT department of The Salvation Army in 1995, becoming the Chief Information Officer (CIO) in the UK in 2009 and heading up the Strategic Information Department at their headquarters in London. Overseeing the information systems at the core of the Salvation Army's operations, he fostered the effective use of information technology across all aspects of their work ensuring that The Salvation Army was able to fully utilise information and communications technology in the realisation of its vision and mission. With an enduring passion for technology and information security, he and his partner offer consultancy services specialising in cybersecurity for charities.
Gemma Howe, Investment Consultant, Asset Risk Consultants
Gemma is a Director with Asset Risk Consultants, creators of the ARC Charity Indices (ACI) and an investment consultancy firm who work with charities, private clients and family offices to provide clarity and insight into the investment industry. Gemma has been with ARC since 2011, having worked within the investment industry since 2003, previously as a Portfolio Manager with Credit Suisse. Gemma uses her investment experience to work alongside charities to ensure the suitability of their investment strategy and sustainability of their long term objectives. Gemma is a Chartered Fellow of the Chartered Institute for Securities and Investment and a Chartered Wealth Manager.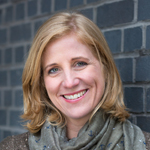 Annie Legge, Founder, Dot Project
Annie has worked in technology roles across a variety of sectors within digital agencies, large multinational corporations, SME's and not-for-profit organisations, both in the UK and internationally. Annie co-founded DOT PROJECT, a women-led digital consultancy and social enterprise to focus on increasing productivity within organisations and building digital skills and confidence. DOT PROJECT have a particular focus on non profit groups who support people with disabilities, vulnerable and marginalised groups, and the UK Government agenda to drive digital skills and more women into technology roles. Skilled across research, business analysis, digital strategy and programme delivery, Annie brings a wealth of knowledge and expertise from the commercial sector to support non-profit organisations to thrive through tech for good, and a responsible approach to managing technology. Annie is an experienced digital strategist and community mobiliser who has demonstrated major success in growing and nurturing Tech for Good communities.
Niroosha Loganathan, Director of People and Performance, Charity Finance Group
Niroosha leads CFG's People and Performance directorate, which includes HR, culture, governance and membership. She has worked for Charity Finance Group since 2012 and developed the People and Performance directorate from the ground up, working to transform the culture at CFG and support the organisation to reach its ambitions. Niroosha has also recently taken on the membership team at CFG and aims to better understand members' unique challenges and ensure CFG is best placed to meet their needs. Niroosha has a Degree in Psychology from UCL with a focus on cognitive neuroscience and behaviour and previously worked in Public Relations for a number of global brands.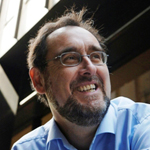 Gordon Ludlow, Senior Property Adviser, Ethical Property Foundation
Gordon has the benefit of over 30 years' senior property & FM profession experience within industry, higher education, local government and the charity sectors. Gordon has also worked as a consultant and been the MD of a small FM contracting company. As a volunteer Gordon has served as a Non-Exec Director for the Institute of Workplace and Facilities Management (IWFM) and chaired their Sustainability special interest group. Expertise includes formulating & implementing strategies that provide effective sustainable working environments. Gordon also has a long track record of successful capital, relocation and procurement project management.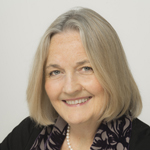 Dame Mary Marsh, Non-executive Director
Dame Mary was appointed Chair of Trustees at RCPCH (Royal College of Paediatrics and Child Health) in November 2016. From 2008-15 she was Founding Director of Clore Social Leadership, developing leaders for charities and social enterprises. She was chief executive of NSPCC (National Society for the Prevention of Cruelty to Children) from 2000-8 and before that headteacher of two comprehensive schools latterly Holland Park. She continues to have a range of other cross-sector non-executive roles. She is a non-executive director of HSBC Bank plc, a Governor and Chair of the Audit and Risk Committee at London Business School, a Director on the board of the LSO (London Symphony Orchestra) and a Trustee of Teach First.
Judith Moran, Director, Quaker Social Action
Judith Moran is director of the anti-poverty charity Quaker Social Action (QSA) and winner of the Charity Times Outstanding Individual Achievement Award 2017. Under her tenure, QSA has developed a number of ground breaking and award winning projects, such as Down to Earth, the only UK project tackling funeral poverty, and Move On Up, the first supportive housing project for young adult carers in the country. Judith has worked and volunteered in the voluntary sector her whole career, starting off in social care, and including a stint at NCVO. Trustee roles have included the Womens Resource Centre, and she is currently a trustee of the campaigning organisation The Equality Trust and Cripplegate Foundation, a grant giving trust.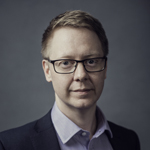 Tim Parry, Director of Communications and Brand, Alzheimer's Research
Tim Parry is Director of Communications, Brand & Partnerships at Alzheimer's Research UK, the UK's leading dementia research charity, which is working towards a world where people are free from the fear, harm and heartbreak of dementia. The charity funds and facilitates world-leading dementia research, raises awareness and understanding of the diseases that cause dementia and works with government and industry to improve research outcomes. Alzheimer's Research UK is at the forefront of challenging people's perceptions of dementia, finding innovative ways of communicating and creating new platforms to engage citizens in research and a united fight to defeat dementia. Tim established the charity's communications function in 2008 and has overseen the growth of Alzheimer's Research UK's comms in the years since. The charity is now the leading voice on dementia science in the UK media thanks to its award-winning team, and its work is recognised internationally.
Srabani Sen OBE, Chair, 38 Degrees and The Winch
Srabani has had an extensive leadership career in the not-for-profit sector. She has been the CEO of 3 organisations: Alcohol Concern, Contact a Family and the British Association for Adoption and Fostering. She has more than 25 years' Board experience and is currently Chair of two not-for-profits: campaigning organisation 38 Degrees and children and young people's charity The Winch. In 2014 she set up a consultancy specialising in supporting not-for-profit organisation on leadership, strategy and organisational development. She has just launched a new organisation called Full Colour which aims to develop emerging BAME leaders, and to support existing leaders develop practical ways to lead inclusively. Srabani was awarded an OBE for her services to children and families.
Brian Shorten, Chairman, Charities Security Forum With almost 30 years of experience in Information security, business continuity and risk with companies in the finance, telecoms and charity sectors, Brian left Cancer Research UK in 2012 to take on the full time job of Chairman of the Charities Security Forum (CSF) which he co-founded in 2007. Brian holds a CISSP and has held CISA and CISM qualifications. He was an early member of the Business Continuity Institute (MBCI). He holds a MSc degree in Information security from the University of London, is a Fellow of the British Computer Society and a Freeman of the City of London. Brian has also written many articles and presented on many aspects of information security, especially for the charity/not for profit sector, concentrating on the people side.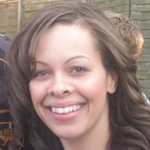 Alana Tubasei, Head of Philanthropy, University of Edinburgh
Alana is the Head of Philanthropy for the University of Edinburgh, and has over 15 years' experience across the charity sector. Previously she was both Director of Fundraising at Sense and Sense International, and Head of Major Supporter Fundraising at the NSPCC. She lives in Surrey with her husband and two young children.