Judging panel 2023
Bushra Ahmed, Founder, West Croydon Voice
Eman Al-Hillawi, CEO, Entec Si
Caroline Carruthers, Co-founder and CEO, Carruthers and Jackson
Tahmid Chowdhury, Co-founder, Here for Good
Peter Halewood, Director of Philanthropy, Alzheimer's Research UK (ARUK)
Cheryl Hooper, CEO, Cecily's Fund; Independent Consultant, Global Changemakers Oxford
Judith Moran, Director, Quaker Social Action
Dr Amo Raju, Author and Equality Champion; CEO, Disability Direct
Srabani Sen OBE, Founder and CEO, Full Colour
Alison Talbot, Head of National Charities, Winckworth Sherwood LLP
Grant Wilson, CIO, Asset Risk Consultants
Bushra Ahmed, Founder, West Croydon Voice
Bushra Ahmed is an experienced charity sector leader, named by Charity Times as one of the 15 most inspiring leaders in the sector to look out for on #IWD22. She is a Trustee of Lloyds Bank Foundation, HomeStartUK and many other boards, a member of the Survivors Advisory Forum at National Emergencies Trust and also a Civic Futures Leader Fellow at the GLA. Bushra founded West Croydon Voice after her family business was destroyed in the 2011 Riots, to successfully fight for compensation for the victims. She is a business woman, strategic consultant and community activist, with over 20 years of experience in community engagement, as a public speaker, sponsor and mentor, she uses her lived experience to advise and give support through various means on social justice issues around diversity, equity, inclusion and cultural intelligence.
Eman Al-Hillawi, CEO, Entec Si
Originally a Biochemist with a naturally curious, analytical and investigative mind, Eman Al-Hillawi has spent the past 20+ years working tirelessly to develop business change consultancy, Entec Si. With experience that has been born out of the delivery of multi-million-pound projects and programmes across public and private sectors, she and her team of talented consultants continue to support clients in designing and implementing transformation and change. In her role as CEO, she's keen to ensure that Entec Si's values and ethos are truly reflected in everything the business does. Entec Si's growth journey has been and continues to be focussed on the development and growth of its amazing team to be the best in the industry, which ultimately serves to secure the necessary outcomes for its clients. As well as loving flying fixed wing aircraft as a private pilot, Eman's other interests include running, indoor climbing, and drawing and painting with watercolours.
Caroline Carruthers, Co-founder and CEO, Carruthers and Jackson
Caroline Carruthers is the CEO and co-founder of global data consultancy firm Carruthers and Jackson, helping organisations in the public, private and charity sectors with their data journeys. Caroline was one of the first Chief Data Officer's in the UK with National Rail, the body responsible for train travel in the UK. Prior to this, Caroline worked at IBM, where she was responsible for strategic programme delivery, engaging with private and public sector clients. She is the author of two best-selling books on data transformation, and has worked with a number of charities to transform their data operations, from helping Guide Dogs to improve their data maturity to working with the Teenage Cancer Trust to deliver better, data-driven services for those who needed their support.
Tahmid Chowdhury, Co-founder, Here for Good
Tahmid Chowdhury is an account director at M&C Saatchi World Services. In 2018, he co-founded the charity Here for Good, and in 2020 was recognised for his work on the Forbes Under 30 List. Tahmid sits on several charity boards, including The Access Project and TASO. He was also a Charity Times Awards judge in 2020.
Peter Halewood, Director of Philanthropy, Alzheimer's Research UK (ARUK)
Peter Halewood is the Director of Philanthropy at Alzheimer's Research UK (ARUK), having joined the charity in 2014. During his time at ARUK, Peter has overseen the significant growth of their work with individual philanthropists, trusts and foundations. Peter led the team through ARUK's successful £100m Defeat Dementia campaign, which reached its target a year early and raised transformational income for strategic priorities such as the Drug Discovery Alliance. Peter has 19 years' experience in philanthropy fundraising and joined ARUK having established a new Major Donor function at The Salvation Army. Prior to this, he worked for both Cancer Research UK and World Vision UK.
Cheryl Hooper, CEO, Cecily's Fund; Independent Consultant, Global Changemakers Oxford
Cheryl Hooper is the CEO of international charity Cecily's Fund, as well as an independent consultant for Global Changemakers Oxford.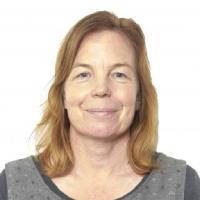 Judith Moran, Director, Quaker Social Action
Judith Moran is director of the anti-poverty charity Quaker Social Action (QSA) and winner of the Charity Times Outstanding Individual Achievement Award 2017. Under her tenure, QSA has developed a number of ground breaking and award winning projects, such as Down to Earth, the only UK project tackling funeral poverty, and Move On Up, the first supportive housing project for young adult carers in the country. Judith has worked and volunteered in the voluntary sector her whole career, starting off in social care, and including a stint at NCVO. Trustee roles have included the Womens Resource Centre, and she is currently a trustee of the campaigning organisation The Equality Trust and Cripplegate Foundation, a grant giving trust.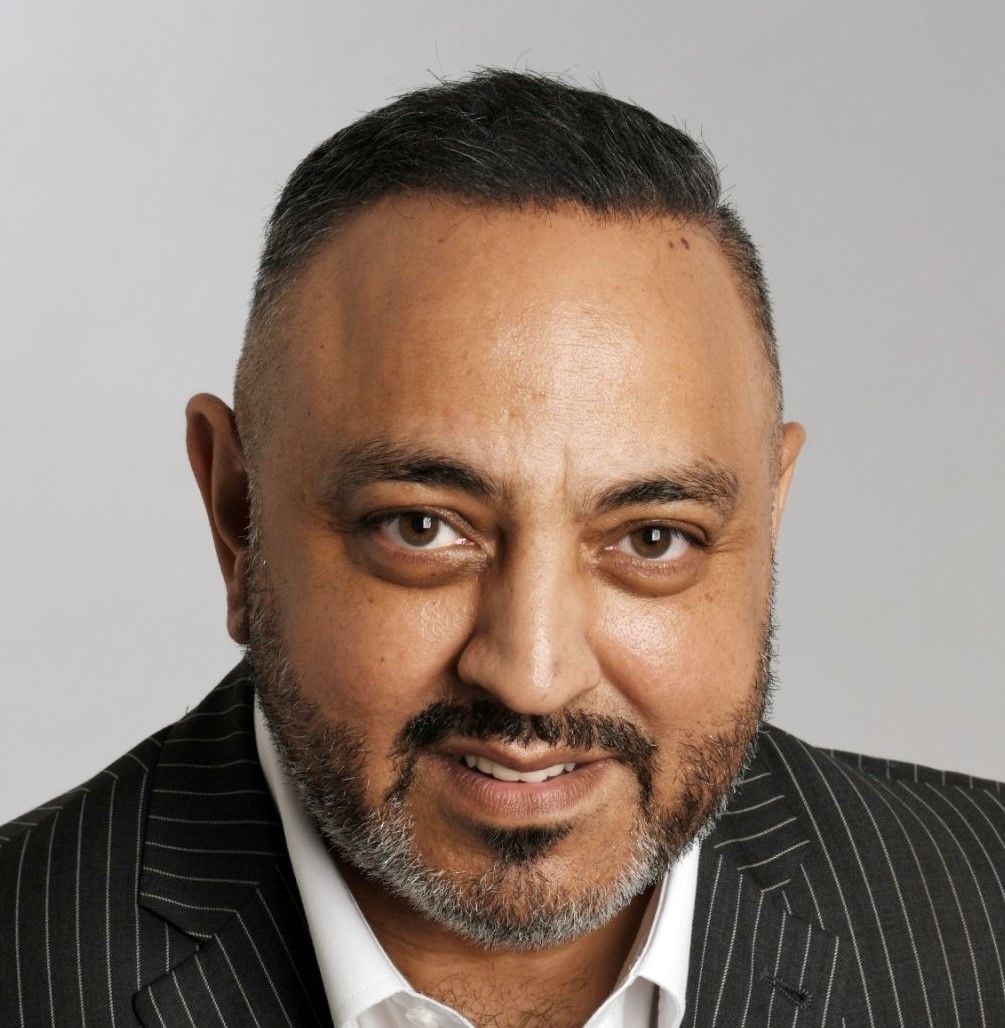 Dr Amo Raju, Author and Equality Champion; CEO, Disability Direct
Dr Amo Raju is the CEO of the biggest user-led disability group in the Midlands – Disability Direct. As a disabled person from a BAME background Amo has often faced twice the discrimination and fought against stereotypical societal expectations and then utilised his experience for the benefit and empowerment of his peers. Amo believes passionately in diverse services delivered by a diverse set of people and has a successful track record of encouraging a culture of opportunity around him.
Srabani Sen OBE, Founder and CEO, Full Colour
Srabani has had an extensive leadership career in the not-for-profit sector. She has been the CEO of Alcohol Concern, Contact a Family and the British Association for Adoption and Fostering. She has more than 25 years' board experience, including chairing two not-for-profits: ActionAid and children and young people's charity The Winch. In 2014, she set up a consultancy specialising in supporting not-for-profit organisation on leadership, strategy and organisational development and she most recently founded Full Colour, which aims to develop emerging BAME leaders, and to support existing leaders develop practical ways to lead inclusively.
Alison Talbot, Head of National Charities, Winckworth Sherwood LLP
Alison Talbot is Head of National charities at Winckworth Sherwood LLP. She has over 20 years' experience in providing strategic and commercial legal advice to a wide range of charities, social enterprises, educational institutions and individuals. With extensive experience in charity law and governance she regularly engages with the Charity Commission and is highly skilled in supporting charities through disputes, distress situations and organisational change. She advises the trustee boards of charities when taking sensitive and complex decisions and carries out governance and board reviews. Having been a trustee of a number of charities, Alison has a strong understanding of the issues which charity trustees face on a day to day basis.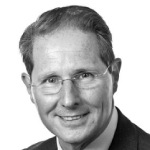 Grant Wilson, CIO, Asset Risk Consultants
Grant joined ARC in 2015 as Chief Investment Officer. He has worked in International Finance for more than thirty five years, initially as an investment manager and executive director of a number of fund management companies, including Martin Currie Investment Management Limited and Gartmore Investment Trust Management Limited. For the last ten years Grant has worked as an Investment Consultant based in Guernsey. Grant has served as a Trustee or Director on a number boards of charities, private and public companies. Grant is an Associate of The CFA Society of the UK (ASIP), a Member of the Chartered Institute of Securities and Investment (MCSI) and an Associate of the Chartered Governance Institute (ACG). He has a degree in Business Administration from Strathclyde University.