Judging panel 2021
Emma Abbott, Communications Manager, CFG
Tahmid Chowdhury, Co-founder, Here for Good
Alex Feis-Bryce, Chief Executive Officer, Survivors UK
Cheryl Hooper, CEO, Cecily's Fund; Independent Consultant, Global Changemakers Oxford
Geetha Rabindrakumar, Director of Equality and Diversity, The Reader
Catherine Rustomji, Partner, Browne Jacobson LLP
Srabani Sen OBE, Chair, ActionAid and The Winch
Louise Thomson, Head of Policy (NFP), ICSA
Alana Tubasei, Head of Philanthropy, University of Edinburgh
Grant Wilson, CIO, Asset Risk Consultants
Emma Abbott, Communications Manager, CFG
Emma Abbott is Communications Manager is Communications Manager at CFG and has more than 20 years' experience working with non-profits and charities. Her previous role was senior editor for a publishing & digital agency specialising in member communications. Emma has edited a wide range of magazines and websites, and has worked closely with clients on a range of digital projects. Prior to her time agency-side, Emma was communications manager at a large transatlantic membership organisation
Tahmid Chowdhury, Co-founder, Here for Good
Tahmid Chowdhury is an account director at M&C Saatchi World Services. In 2018, he co-founded the charity Here for Good, and in 2020 was recognised for his work on the Forbes Under 30 List. Tahmid sits on several charity boards, including The Access Project and TASO. He was also a Charity Times Awards judge in 2020.
Alex Feis-Bryce, Chief Executive Officer, Survivors UK
Alex has been the Chief Executive Officer of Survivors UK, a national charity supporting male survivors of sexual violence, for just over a year. He has more than eight years' experience as a senior leader in the third sector, has developed innovative services supporting marginalised people and has also worked as a political advisor. He was the founding CEO of National Ugly Mugs (NUM), a charity which supports sex workers throughout the UK when they become victims of crime.
Cheryl Hooper, CEO, Cecily's Fund; Independent Consultant, Global Changemakers Oxford
Cheryl Hooper is the CEO of international charity Cecily's Fund, as well as an independent consultant for Global Changemakers Oxford.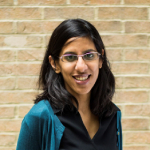 Geetha Rabindrakumar, Director of Equality and Diversity, The Reader
Geetha is an experienced social sector leader and is director of equality and diversity at The Reader. She was Head of Engagement at Big Society Capital, focused on increasing understanding and use of social investment by charities, social enterprise and funders as a tool for sustainability and growth. Her previous career was spent in finance roles in charities and social enterprises, including Finance Director at disability charity Scope. She is also a trustee at homelessness charity Crisis.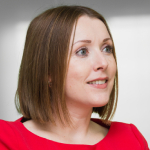 Catherine Rustomji, Partner, Browne Jacobson LLP
Catherine Rustomji heads the charities practice at Browne Jacobson LLP. She advises charities, not for profit organisations, social enterprises, charity trustees and individuals wishing to establish charities. Her particular focus is on constitutional and governance matters including different legal structures and the duties and responsibilities of charity trustees. Catherine operates across the health, education, arts, public and private sectors and advises a diverse client portfolio including national, regional and local charities, not-for-profit organisations, community groups, schools, colleges, churches, welfare and professional associations.
Srabani Sen OBE, Chair, ActionAid and The Winch
Srabani has had an extensive leadership career in the not-for-profit sector. She has been the CEO of Alcohol Concern, Contact a Family and the British Association for Adoption and Fostering. She has more than 25 years' board experience and is currently chair of two not-for-profits: ActionAid and children and young people's charity The Winch. In 2014, she set up a consultancy specialising in supporting not-for-profit organisation on leadership, strategy and organisational development and she most recently founded Full Colour, which aims to develop emerging BAME leaders, and to support existing leaders develop practical ways to lead inclusively.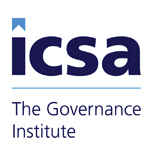 Louise Thomson, Head of Policy (NFP), ICSA
Louise is Head of Policy (Not-for-Profit) at ICSA: The Governance Institute, the professional body for governance. Louise has extensive knowledge of governance issues garnered from her 20-year career in the not-for-profit and public sectors, including education and the NHS, complemented by her experience as a school governor, pension and charity trustee. Her work has covered the development of the code of governance for charities and voluntary organisations, board training, reviews and development, research into sector governance and the production of over 100 guidance notes aimed at the sector.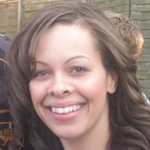 Alana Tubasei, Head of Philanthropy, University of Edinburgh
Alana is the Head of Philanthropy for the University of Edinburgh, and has over 15 years' experience across the charity sector. Previously she was both Director of Fundraising at Sense and Sense International, and Head of Major Supporter Fundraising at the NSPCC. She lives in Surrey with her husband and two young children.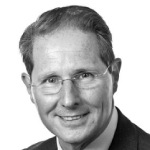 Grant Wilson, CIO, Asset Risk Consultants
Grant joined ARC in 2015 as Chief Investment Officer. He has worked in International Finance for more than thirty five years, initially as an investment manager and executive director of a number of fund management companies, including Martin Currie Investment Management Limited and Gartmore Investment Trust Management Limited. For the last ten years Grant has worked as an Investment Consultant based in Guernsey. Grant has served as a Trustee or Director on a number boards of charities, private and public companies. Grant is an Associate of The CFA Society of the UK (ASIP), a Member of the Chartered Institute of Securities and Investment (MCSI) and an Associate of the Chartered Governance Institute (ACG). He has a degree in Business Administration from Strathclyde University.